About Da'Quan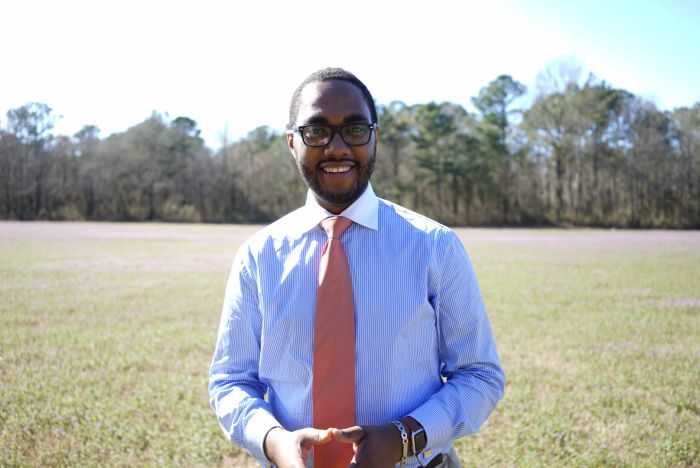 Raised by a single mother who worked multiple jobs to make ends meet, Da'Quan was instilled with Christian values and learned the meaning of hard work at an early age. Despite the odds stacked against him, Da'Quan became the first person in his family to attend college. He is a proud alumnus of Hampton University with a bachelor's in political science and earned a master's degree in teaching elementary education from North Carolina State University.
Da'Quan understands the value of education, having worked as an elementary and high school classroom teacher, charter school administrator, and university development officer. Da'Quan is committed to ensuring that all children have access to a high-quality education.
One of Da'Quan's passions is civil rights, evidenced by his strong connection to the work of the National Association for the Advancement of Colored People (NAACP.) A life member, Da'Quan has served in various national leadership roles including: national board member, Chairman of the National Youth Work Committee, and Vice Chairman of the Annual National Convention. Da'Quan has been honored to receive the NAACP Amos C. Brown Service Award, Roy Wilkins Leadership Award, and national NAACP Chairman's Citation. In 2017, Da'Quan retired from the NAACP Youth & College Division and was the youngest person in NAACP history to be given the national NAACP Lifetime Achievement Award.
In 2018, Da'Quan made history as the youngest candidate of color to run for the North Carolina House of Representatives. While his candidacy was unsuccessful, he made headlines as the top fundraiser amongst democratic legislative candidates in conservative rural districts that year. He is frequently mentioned as a "rising star" of the North Carolina Democratic Party, and has since then chosen to make campaign finance his full-time profession. Da'Quan has worked on two congressional and two state legislative races as Finance Director, having raised over $3 million for Democratic candidates in 2019 alone. Da'Quan currently serves as a member of the North Carolina Democratic Party State Executive Committee.
Da'Quan is a member of Byrd's Chapel Missionary Baptist Church in Rosehill, NC and is a proud member of Alpha Phi Alpha Fraternity, Inc.
When he is not registering new voters, speaking up on issues or mentoring the next generation of leaders, Da'Quan can be found singing gospel music, cooking, painting, or jogging. He spends his free time at his sprawling rural residence in Warsaw, North Carolina.